Retro styles are back, be it old-school song remix or those long bell-bottoms or 80s glasses.
Retro looks different and interesting. Not just in the retro-themed parties but you can enjoy wearing 80s glasses time and again and adopt them in your routine lifestyle.
If you too are looking for some awesome 80s glasses, end your search by reading this article listing the top 6 must-try glasses from the 80s.
Aviator glasses are evergreen and look fantastic in every era.
Initially, this style was tested in sunglasses, and later on, keeping in mind people's love for it, power glasses were launched.
You might have also heard it known as 'Pilot Glasses' because it was made for airmen during world war 1. Since then, aviator glasses are always in the trend, although the shape and size have evolved. Even celebrities love to wear aviator glasses.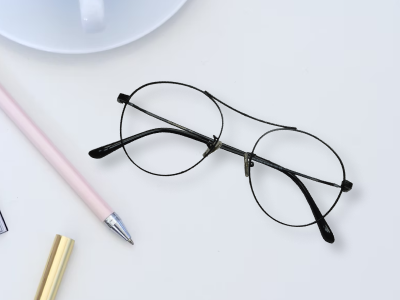 Aviator Glasses
Iconic eyewear for the classic lover.
These are the simple yet popular and all-time favorite glasses for all.
The best thing about round glasses is that they suit people of all ages.
Be it round Korean glasses or a Harry potter round frame, there is no doubt that round glasses always look stylish.
There are many variants available in the market today, from plastic to metal, and from thin to thick shaped glasses. One of its variants in which jawlines and angular edges are sharply and nearly curved out, with a bit of curvy shape liked by the women population.
The Colour of the glasses also plays a very important role in their looks. And there is a wide-ranging color palette available in the round glasses category.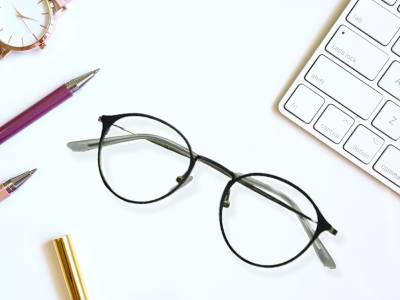 Round Glasses
Retro look, circular lenses to turn up your style.
Browline glasses are basically from the 70s but they are trending in all the eras so far.
Browline glasses belong to the hipsters and it was difficult to believe that because such styles are very conservative kind and meant for a particular group of people. However, gradually, it became the most popular style among all.
One of the reasons could also be that Bruce Willis wore these glasses in his series 'Moonlighting'. Browline glasses are back in fashion nowadays with a half-frame on the half of the upper round of the glass. These frames come in a matte finish look also, which looks charismatic.
If you are a fan of Johnny Depp, you must have seen this framing style and might have admired it as well. Yeah, if you are still not sure that these 80s glasses are still in demand, then let us tell you that they are still alive in the fashion world.
Pink, orange, smoked grey – the hints of colourful tints overpower you to see the world around you in a new light. Timeless and flattering for both men and women, tinted glasses are a popular choice for every day.
Many of us have seen our seniors wearing gold glasses at parties or on occasion.
Remember, those gold glasses, sometimes with the touch of red, people were crazy about it, especially ladies. Just like showing off their jewelry, cars, and bungalows, wearing gold glasses was a kind of status symbol. These glasses are equally flattering today. You may find a lot of options in wireframe glasses in shiny gold and silver colors. No doubt, today also people take it as a gesture of elegance and sophistication.
If you want to showcase a geeky look of yours, try out the Nerd style glasses.
These glasses look super cool and are meant to give you the best comfort level for your eyes. And these glasses always serve their purpose. They are iconic and can be perfect for old as well as young ones. In fact, for sportspersons also, the Nerd style is no more outdated. To add that, you can wear them anywhere without worrying much about the occasion. It fits every occasion and grace with every style.
---