Now that you have worn lenses, they cannot stay in your eyes forever, right? You have to remove them as per the wearing schedule (daily, weekly, bi-weekly or monthly basis) for safety and hygiene purposes. So after wearing, now comes the contact lenses removing part.
"How to remove contact lenses safely?" may seem daunting for the first-timers but practice makes everything perfect. A bit of difficulty in removing lenses initially is quite normal, so just relax. However, once you get used to the process, removing contacts will be done in a jiffy and safely.
The golden rule to follow is to stay calm and do not rush, this will make the process easier.
So all set to remove your contact lenses? Okay, then let's go for it.
Steps to remove contact lenses
STEP 1: Wash your hands clean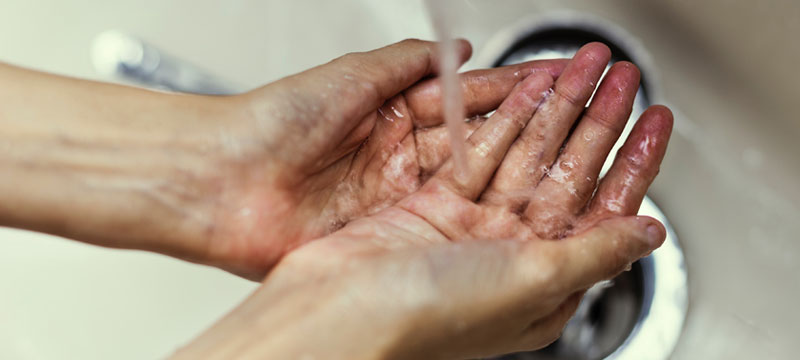 Just like before inserting the lenses, you need to cleanly wash and dry your hands before removing the lens/lenses. Washing your hands clean will prevent your eyes from getting affected by any sort of eye infection. Wash your hands with soap and make them completely dry to avoid water content settle on your lenses.
STEP 2: Get ready and stand in front of a well-lit mirror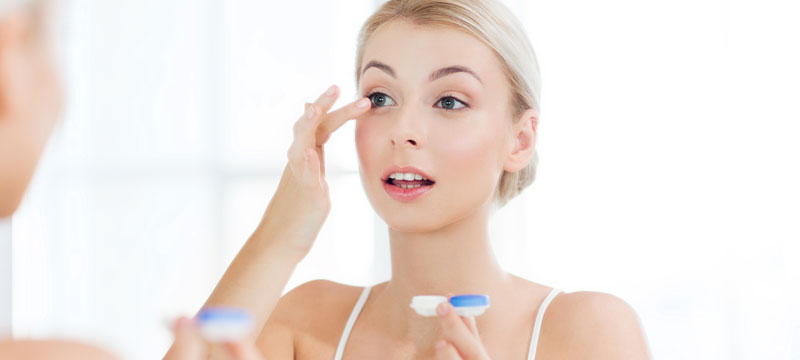 Since it is your first time, it will be better if you stand in front of the mirror in a well-lit space. Also, start with the same eye each time. Like shoes, even in lenses, there are left and right. So starting with the same eye each time can avoid mixing them up, accidentally.
STEP 3: Pull your lower lid down looking upward
Make sure before you pull out the lens, it is placed in the centre. Look up and pull your lower lid down. Pull down the lower lid with your middle finger.
STEP 4: Slide them done to the white part of the eye
Place your index finger on the lower edge of your lens and gently slide down the lens to the white part of your eye.
STEP 5: Gently pinch out contact lenses off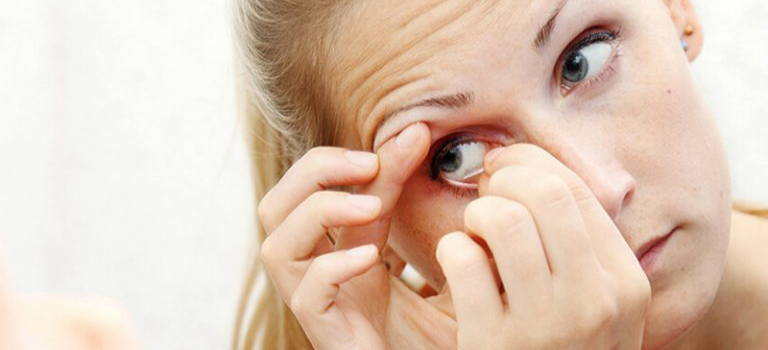 Now gently squeeze the lens between your thumb and index finger and remove it from the eye. Do not use more pressure than necessary to squeeze the lens as it can get damaged.
Yes, it's done! The lens is finally out of your eye. Repeat the same steps for the other eye too.
NOTE – Place the lens on your palm, if you are going to reuse it as you need to clean it and place it in a case before next use.
Apart from daily disposable contact lenses, every other lens type has to be cleaned and kept safely in the case.
Fill the contact lenses case with a clean solution
Now use the solution for cleaning the lenses
Wet each side of the lens with the solution and rub it with your finger for 20 to 30 seconds
Now places the lenses on the respective sides of the case. Make sure there is enough solution in the case
Tightly close the case with the lid. Let the lenses be in solution for around 6 hours (overnight is sufficient)
Contact lenses are a delicate medical device, so handle them with care and makes sure to keep them as clean as possible to protect your vision health.
Now that you know the process to insert and remove the lenses, you can head on to buy contacts.
---